House Novaris
House Novaris was founded in the ashes of the old Domineum by deserting crew members of the Novarchon royal space fleet. Organized into a Great House, the renegade crew had initially almost no resources and assets, so they had to learn how to recover quickly from their battles, even if it meant coming into contact with the Corruption. To right the wrongs of their former leaders, they became the driving force of the resistance, gaining the trust and sympathy of the surviving humanity, who support their mission by providing extra supplies and resources.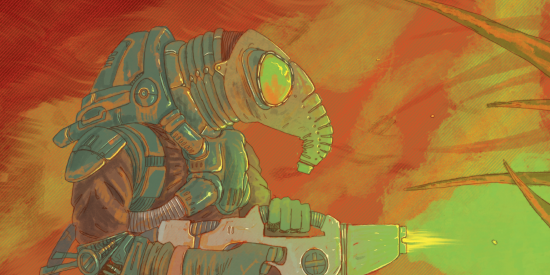 House Kradmor
House Kradmor was founded by survivors of the nuclear fallout on their once-glorious home planet. They are never seen without their cyber-enhanced enviro-suits that act as their life support system - in fact, their real look is shrouded in mystery. Their resistance to hostile environmental effects makes them very resilient to the Voidborn's corruption, and their chem-based weaponry is proving to be extremely effective against it.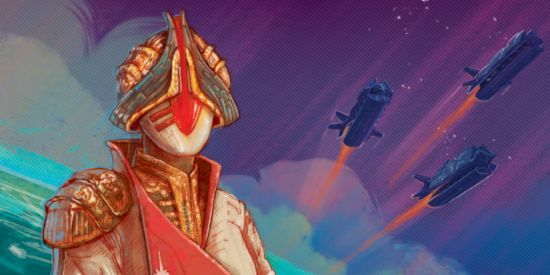 House Valnis
A loyal and steadfast ally of the Novarchs before the Voidfall, Valnis is among the oldest Houses of the Domineum. Their unparalleled tactical prowess was recognized by the Supreme Novarch himself, who chose them as the vanguard of the royal Novarchon space fleet. Now, equipped with the Novarchs' fleet technology and shaken by their betrayal, they seek a new purpose in taking their former leaders' place.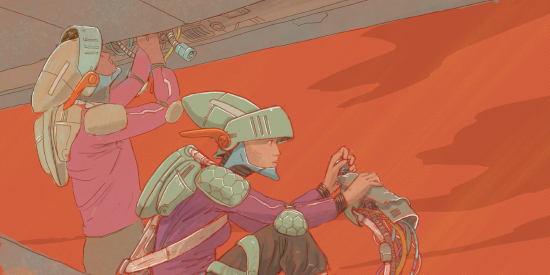 House Fenrax
Members of House Fenrax are not only considered to be the best pilots across the Domineum, but also experts at keeping ships flying even in the worst conditions. Fenrax is a populous House, believing that strength is in numbers, with a strong sense of fellowship and camaraderie. They always stick together and work as a team - even their smallest ships are piloted by a crew of two.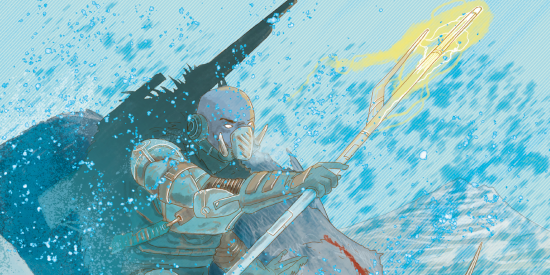 House Astoran
Leading a life in the harsh conditions on one of the most unforgiving planets in the Domineum, members of House Astoran inevitably became secluded and suspicious towards any outsider who dared enter their domain. Their technology is focused primarily on defense and self-preservation, but their state-of-the-art missile systems have been modified to launch long-range strikes against the Voidborn.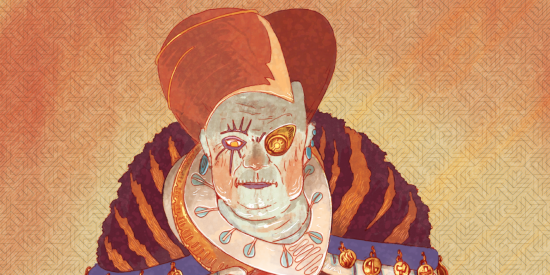 House Marqualos
House Marqualos was formed on the foundations of a crime syndicate that monopolized interstellar trade in the fringe sectors. They project unity and grace to outsiders, but having socialized in a culture of backstabbery and deceit, they won't hesitate to play dirty to get their way. Their trade armadas are accompanied by swarms of nimble and lethal strike drones, ready to be deployed at a moment's notice against the Voidborn.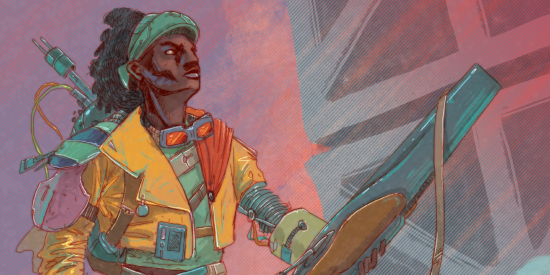 House Yarvek
House Yarvek used to live the life of adventurers specialized in exploring the deep space beyond the reach of the Domineum and repurposing whatever they found on their journeys to maintain their nomadic lifestyle. Since the Voidfall, however, they mainly focus on rallying the survivors across the galaxy, who in return support House Yarvek by immediately mobilizing and putting their people at the House's disposal.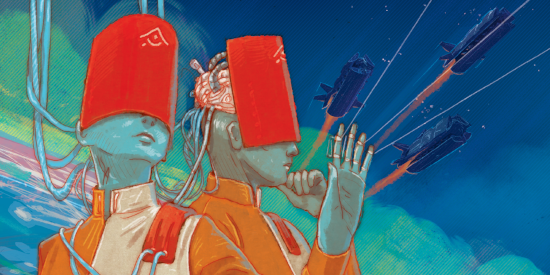 House Belitan
Obsessed with efficiency, members of House Belitan quickly recognised that human emotion only hinders the well-oiled machine that is their society. Conditioned to a life without emotions, they slowly traded their humanity for theories and calculations, leaving intuition out of the equation. As a result, House Belitan became masters of prediction and simulation, granting them unparalleled efficiency in both combat and economy.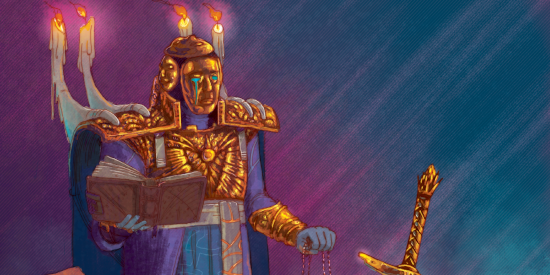 House Shiveus
Unlike the Novarchs, House Shiveus believed that the Voidfall would bring only chaos and destruction. Now that their foretold apocalypse is here, they embark on their holy mission to purge the corruption from the Domineum, whatever it takes. Following the stern principles of their order, they developed unconventional ways of containing and cleansing the corruption in the wake of destruction brought by their holy Dreadnoughts.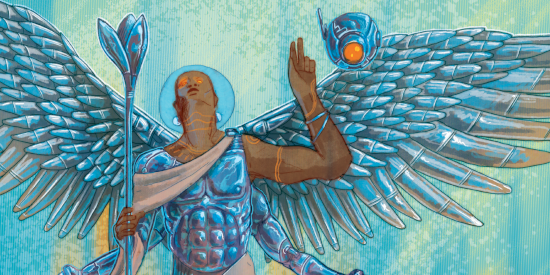 House Nervo
The intellectual elite of the old Domineum, House Nervo completely eliminated the need for physical work through robotics and automatization. As their home planet had been slowly turning into an industrial dystopia of automated Guilds, its production was funneled into the construction of gargantuan habitat ships, where members of House Nervo could continue to live in opulence away from the Voidborn's reach.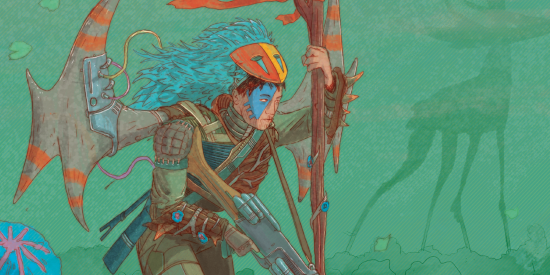 House Thegwyn
Trying to find balance between technology and nature, House Thegwyn is known for their genetic modifications and enhancements. All their machines and ships are based on organic materials and don't require screens or controls: members of House Thegwyn are able to attune their nervous system to the central matrix that connects and controls all their assets through planetary information hubs.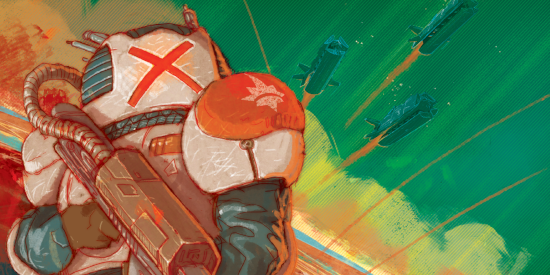 House Cortozaar
Back in the days of the old Domineum, House Cortozaar provided most of the elite troops in the Novarchon space navy. Their expertise in heavy weaponry and ferocity in combat made the other Houses both fear and respect them. Stationed on starbases orbiting the major inner planets, House Cortozaar was among the Supreme Novarch's most powerful tools for maintaining peace and order across the Domineum.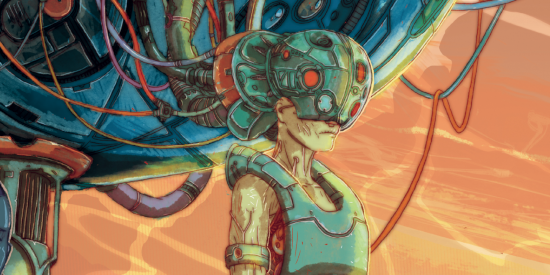 House Zenor
Once a genius scientist, now a twisted mind stored in a computer; House Zenor is in fact one single consciousness constantly replicating its former self, with each clone conditioned and programmed to fulfill a particular purpose. Zenor recognized the truth in the dark prophecies about the Voidborn's arrival, and staged an offensive space fleet in preparation.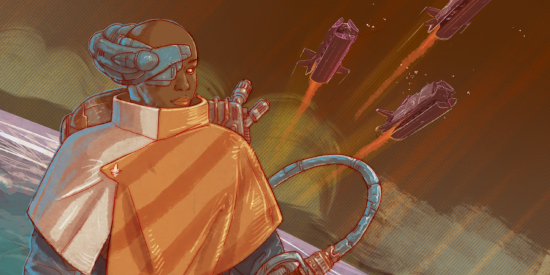 House Dunlork
Specialized in advanced generators and renewable energy sources, House Dunlork has developed unconventional ways to operate defense systems and space fleets with a stable power supply. To optimize energy distribution more efficiently, even their bodies were modified to store and transfer energy, acting as "living batteries" for their intricate machinery.