Gather 'round, good townsfolk, for I'm about to tell you the fascinating tale of Septima, the greatest witch of all time. It's a tale of supernatural power in a world that's not quite ready for it. It's a tale of suspicion and courage, a tale of…

"Oh, that all sounds great, good sir, but… who are you?"

Ooops… you are right. As enthusiastic as I am to dive into the world and mechanics of Septima, I guess I should start at the beginning, and tell you a bit about myself first.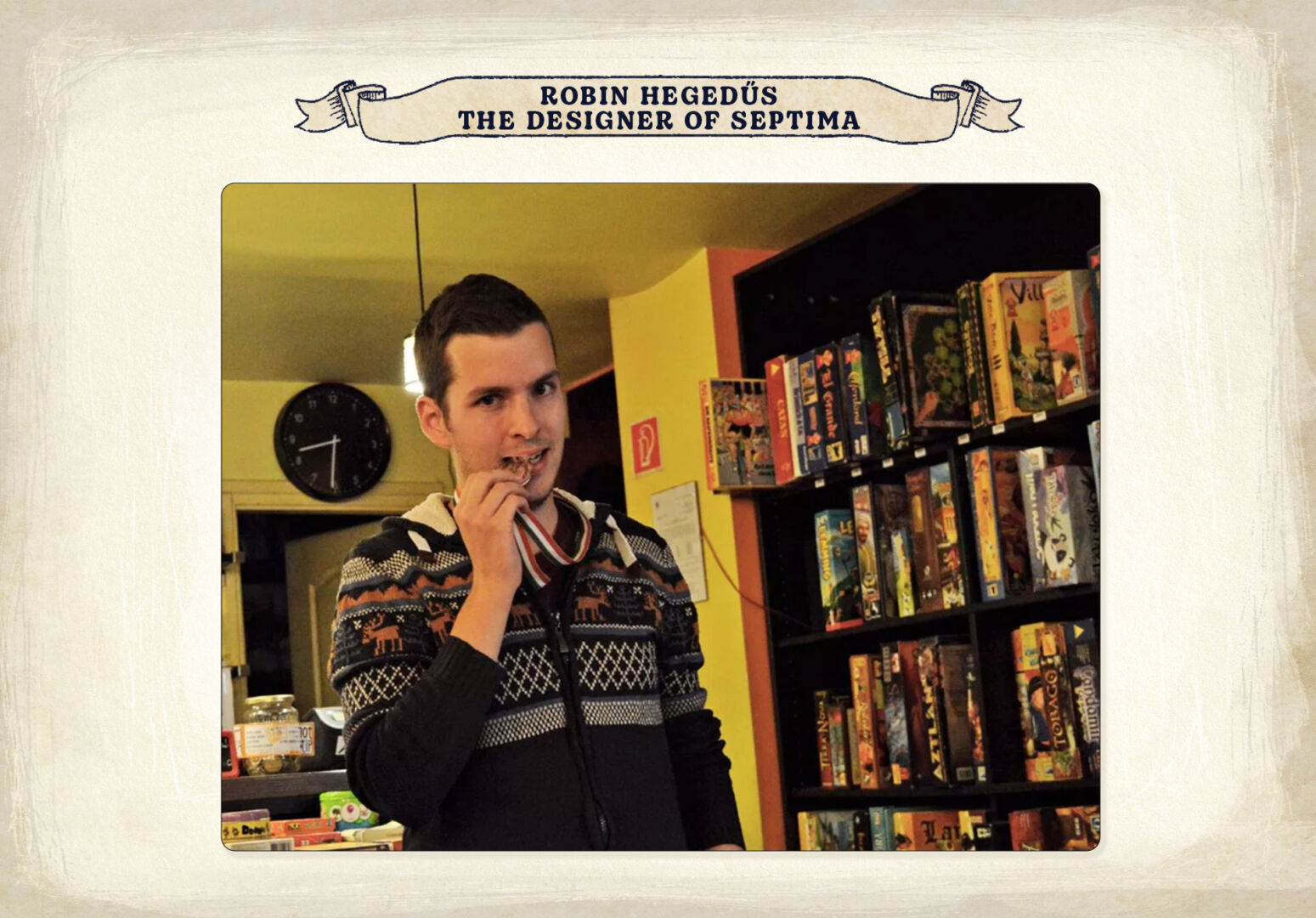 I am Robin Hegedűs, the designer of Septima, and I have been part of the Mindclash Games core team since 2019. I wore a lot of hats as I worked my way up in the company, but in this case the process has actually been very fun and a great learning experience. Early on, I helped print, sticker and cut out countless prototypes, but later I stepped up to coordinate the mass playtesting for our games. Since I had good suggestions and ideas myself, I eventually became part of the Mindclash development team. I worked on Anachrony: Future Imperfect and later on Perseverance with Viktor, Richard and Dávid. I learned a lot from them as we kept polishing our games - not just about design and development in general, but also how to turn a concept into a desirable product. I brought a big bag of knowledge of the board gaming hobby from my previous game master work in a board game café as well, so our development team worked very efficiently.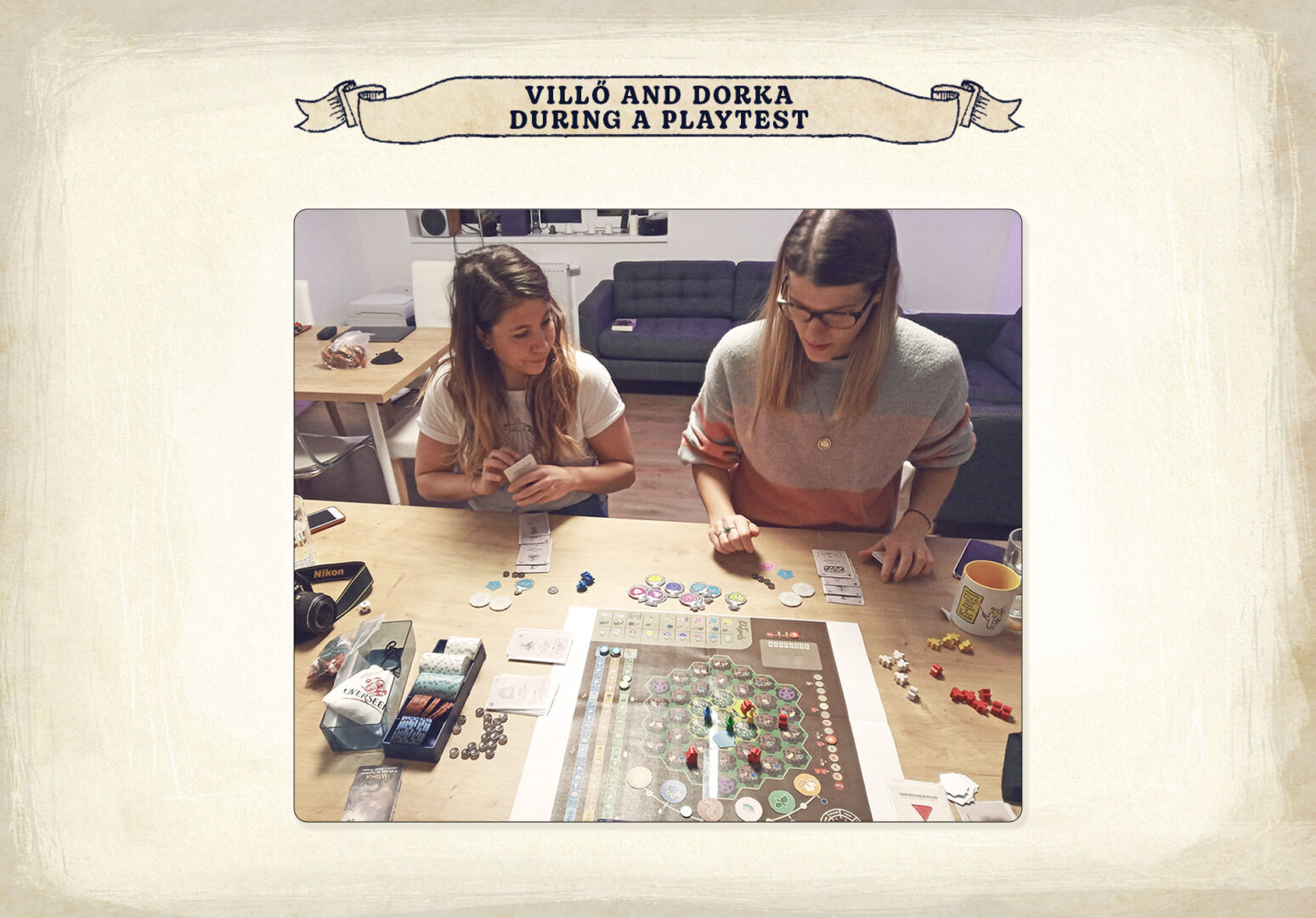 In the fall of 2020 we started an in-house program at Mindclash called the Board Game Hatchery. The latest, truly "in-house" Mindclash design at the time was Cerebria, and as much as we enjoy working with Dávid and other freelance designers, we wanted to sow the seeds of a similar project once again. The idea was that many of us had a more or less clear image of how our own "perfect board game" would look, so we wanted to create a platform to throw ideas around within the core team. Some of us brought a prototype, others just highlighted specific themes and mechanisms they were interested in. And here Dorka, our community manager, said that she would go crazy for a board game about witches, strong female characters with supernatural powers. Villő, our art director, immediately attuned to this idea and began dreaming up a Grimm-inspired fantasy world for the setting. After pitching the theme to a few people and seeing the overall enthusiasm, I felt there is something really unique behind this idea, so I started putting together the framework for a game like that.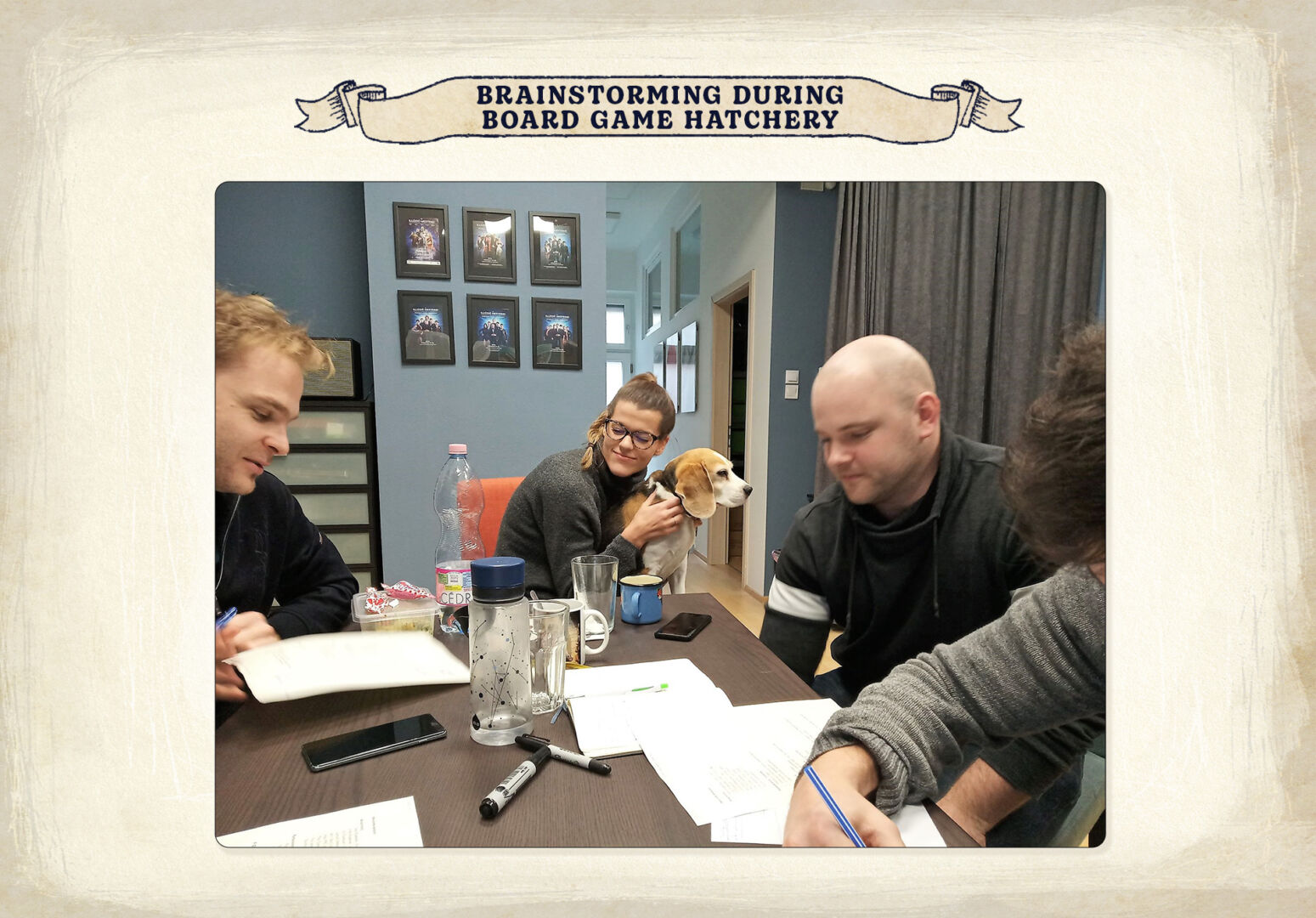 The foundations and the core elements that I wanted to include were pretty clear from the beginning. I imagined a competitive game with moments when the players are cooperating - not because the game says they have to, but because working together would sometimes be efficient for both players. But there has to be a flip side to this, both thematically and mechanically: witches tend to be feared by the townsfolk and if they practice their craft (i.e. take the same Actions) together, it will raise the suspicion of the people and the witch hunters. I very much enjoy playing and designing mechanics that are both tentative and risky but are smarter than mere "push your luck" - In a previous, small trick-taking game that I designed the players are trying to collect as many points as they can by taking tricks, but if they are collecting too much they lose the given round (like in Black Jack). So that was something I really wanted to expand in Septima because it fits perfectly into the world of the game.

As soon as the design began to take shape, I started researching the social and cultural background of witches and witchcraft. I have a background in sociology, and I firmly believe that you need to know the historical and cultural aspects of a topic even if you create a fictional world as we do in Septima. We'll explore that in much greater detail in an upcoming Designer Diary!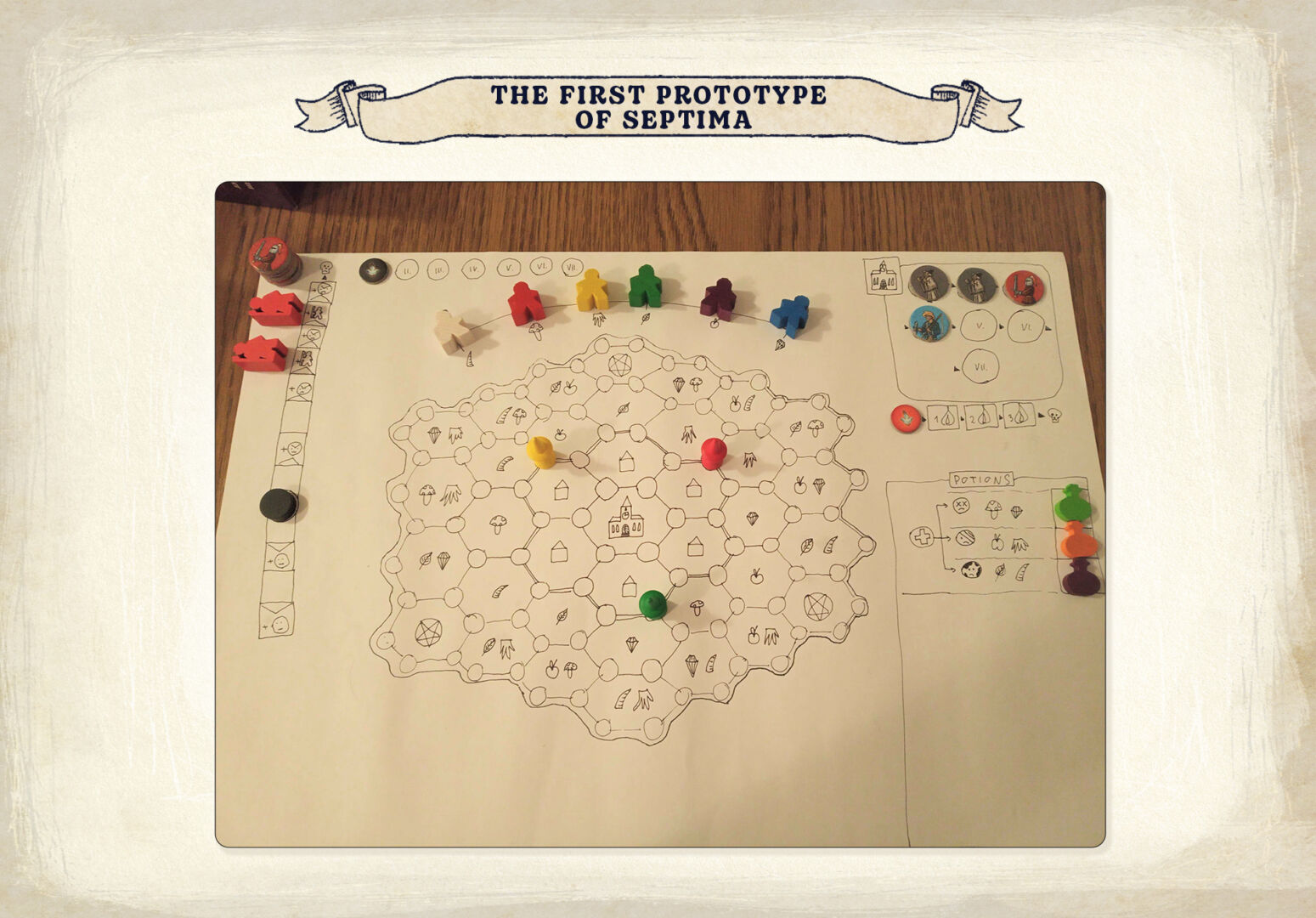 A few weeks after Board Game Hatchery I created the first prototype of the game and showed it to Dorka and Villő first. I was happy to see that they fell in love with the game after the first playtest, and they gave very valuable feedback to which parts of the world and game spoke to them and which were unnecessary or too complicated. Since they came up with the theme at the Hatchery in the first place, it was very inspiring for me to see how well the game resonated with them, and it really helped me tailor the mechanisms to the theme even more tightly. A few months after the first draft of the game we presented the prototype to the whole team, and soon my dream came true: the game got a green light as the new Mindclash title under the codename Seven!

So, that was the story of the beginning. I hope now you share some of my enthusiasm and that you are excited for the rest of the story! In the upcoming Design Spotlights, we will introduce you to the world and theme of Septima, then I will show you more of the gameplay itself and talk about how the mechanics evolved. And of course, Villő will also chime in to tell you some interesting stories behind the artwork and iconography of the game. So stay tuned, miraculous things are coming!

Until next time,
Robin

P.s.: If you would like to get notified about the Kickstarter Launch date, subscribe to our newsletter.