Explore the World kivonat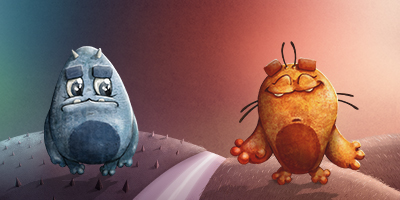 Emotions are born as a reaction to the impulses of the outside world. The same impulse may have a different impact on each individual, but it is only up to them (and maybe sometimes their opponents) which Emotions will dominate their Mindset.
Will you be a sullen, moody person, or a cheerful, carefree one? Maybe a healthy combination of both? Build your Mindset as you like, mess with other players' Emotions and win the game with the most advanced Identity!